Bringing together a selection of writing that was published in Warscapes magazine, this book presents an insurgency through reflections on war "as an affective, deeply traumatic, unbearable and inevitable burden upon the victim, the witness, the artist and the ethicist"(Shringarpure and Cantelli, page 1). These reflections, that spread their wings across 30 regions, include poetry, fiction, non-fiction, diaries, dispatches, memoirs, political commentaries, and conversations, and we see the contours of a "new map to navigate war and its multiplying aftermaths" (page 5)—writing as resistance, as insurgency, as a call to durable peace.
Insurgent Feminisms: Writing War
Edited by Bhakti Shringarpure and Veruska Cantelli
Zubaan
Pages: 528
Price: Rs.995
In this review, I present a collage. Lebanon, Bangladesh, Nigeria, Türkiye, the Philippines, Myanmar, Liberia, Sri Lanka, Ethiopia, India (Assam, Kashmir, Manipur, Nuh…), Pakistan, Iraq, Guyana, Eastern Congo, Peru, Burundi, Palestine, Syria, Yemen, the US, Afghanistan, Western Sahara, Senegal, Israel, the UK, Somalia, Honduras, Jordan, Rwanda, Angola, Egypt, South Africa, Uganda, Canada, Yemen, Spain, Haiti… and we may add Gaza, Ukraine, Russia… even as we return repeatedly to places already on the map (some several times) with searing new reflections on war. For "[a]t the same time, as this war rages on, another one is about to begin. No one will have time to rebuild their lives. Meanwhile they will be hopeful that one day God will finally give them the very basics of human dignity" (Valérie Gruhn, Iraq, page 187).
What do these reflections tell us?
Of rape as a weapon of war: "How does a nation recuperate from the social impact of a rampant rape culture?" (Preethi Nallu, Eastern Congo, page 173). How do we challenge men's behaviour, which "from the spectrum of harassment to assault is crafted as an anomaly, a mistake that can be redeemed", reducing survivors to "an appendage, an afterthought" (Suchitra Vijayan, India, page 147).
Of America: rebuilding places after waging war and "during Christmas the Americans would join in with the locals as they went caroling from house to house" (Beverly Parayno, the Philippines, page 49); leaving countries suspended—"hyper militarized and semi-destroyed…" (Anne Nivat, Iraq, page 163); building schools one day and dropping bombs from drones on another, as in Afghanistan (Rafia Zakaria, Pakistan, page 193); and the then US Secretary of State Condoleezza Rice hailing the Israeli carnage in Lebanon in 2006 as the "'birth pangs of a new Middle East'. Never mind that the goal of the birthing process is generally not to kill the fetus." This "homicidal obstetrics" is repeated at several other locations in West Asia (Bélén Fernandez, Lebanon, page 286).
Also Read | Emerging into the light: Review of 'Furies'
And Israel: "It's time that the Jews of Israel start recognizing and remembering the Holocaust of Gaza. Since I am a linguist, I am very conscious of the power of words: It is Holocaust" (Nurit Peled-Elhanan, Israeli academic and recipient of Sakharov Prize to Ambreen Agha, Israel, page 316).
Of disappearing women from war narratives, replacing them with reductionist caricatures: "Seldom at all are we hearing and seeing the dignity and grace and constant steadfastness in which Palestinian women carry on with their lives, and their families' lives along the way"—far from the over-circulated images of maimed, shrouded, wailing women (Laila El-Haddad to Bhakti Shringarpure, Palestine, page 357).
It is time to open out a new geography of the world of war—as witnessed by the "survivor", challenging her reduction to "someone whose very effortless, instinctive act of breathing and functioning is elevated to a status, a badge of abiding sustenance…. How do you measure the resonance of a bomb?" (Lina Mounzer, Lebanon, pages 10-11).
In the face of the unrelenting pounding of guns, boots, missiles and bombs, and tanks/bulldozersrolling in, flattening homes, villages, and lives, "[t]he question of survival is implicitly woven into the deaths recounted around kitchen fires, under starlit nights, by ocean graveyards, alongside the gutted remains of torched commuter buses. Its answer is most explicitly manifested in the refusal of these townspeople to leave, even as the war's detritus litters their everyday" (Fathima Cader, Sri Lanka, page 78).
But also, ever so often, hard, searching questions that may never be answered: "no one knows where the bullets are coming from, not to mention shells and missiles…. Are we really to believe that we went to sleep under the protection of the government and woke up hostages to armed groups?" (Sa'ida, an elderly displaced person to Kafa Al-Hashli, Yemen, page 229).
Of insurgent memories: While hitchhiking in Lebanon, Bélén Fernandez went to Kfar Kila, a village on the border with Israel, and stood at Fatima Gate, "the old border crossing between the two countries where Edward Said… famously threw a stone in July 2000, shortly after the termination of occupation" (Bélén Fernandez, Lebanon, page 265).
We know from recent events that occasionally bulldozers can tear down apartheid walls but are more often used by authoritarian states with impunity in acts of targeted violence—"the monster machine" breaking everything and destroying lives, causing death (Bhaswati Ghosh, India, page 93).
The roots of genocidal wars run deep; the outbreak of unthinkable, unimaginable crimes against humanity are never manufactured in a day of hostility: "Rwanda, even before the genocide, was a people cut from its roots", with Western anthropologists peddling distorted interpretations of history. "Right there is one of the origins of the Rwandan tragedy" (Scholastique Mukasonga to Boris Boubacar Diop, Rwanda, page 377).
Speaking of the demonisation and erasure of Palestine and Palestinians, through the "misteaching of history and geography… in the schools over three generations" and the "legitimization of massacres" in history books: "Children see and read about death in terms of utility, devoid of moral and ethical considerations" (Nurit Peled-Elhanan, Israel, page 312).
Enduring tales of return as resistance and deep longing: The Kurdish girl who promises to "run away, make money and come back", asserting, "This land is mine, this tree is mine, and I'll come back" (Merlin Ural Rivera, Türkiye, page 33); the long wait of Palestinian refugees for the time when they will return to their native lands, holding on to the keys to their ancestral homes, living for years in roofless shelters as symbolic of the temporariness of their displacement (Francesca Recchia, Palestine, page 215); and during the long wait, people like the filmmaker Annemarie Jacir "turned the camera on her own story, compelling the world to contend with the humanity and steadfastness of her people" (Suzy Salami, Palestine, page 353).
Artistic expression, then, becomes a way of beginning the process of healing and recovery—of restoring human dignity.
Tweeting resistance poetry during war: "it's raining bullets/on God's green pillow/it's raining fear and steel/on seeds of hope/and freedom/but these seeds will grow" (@kettynivyabandi, in Elizabeth Senja Spackman, Burundi, page 205).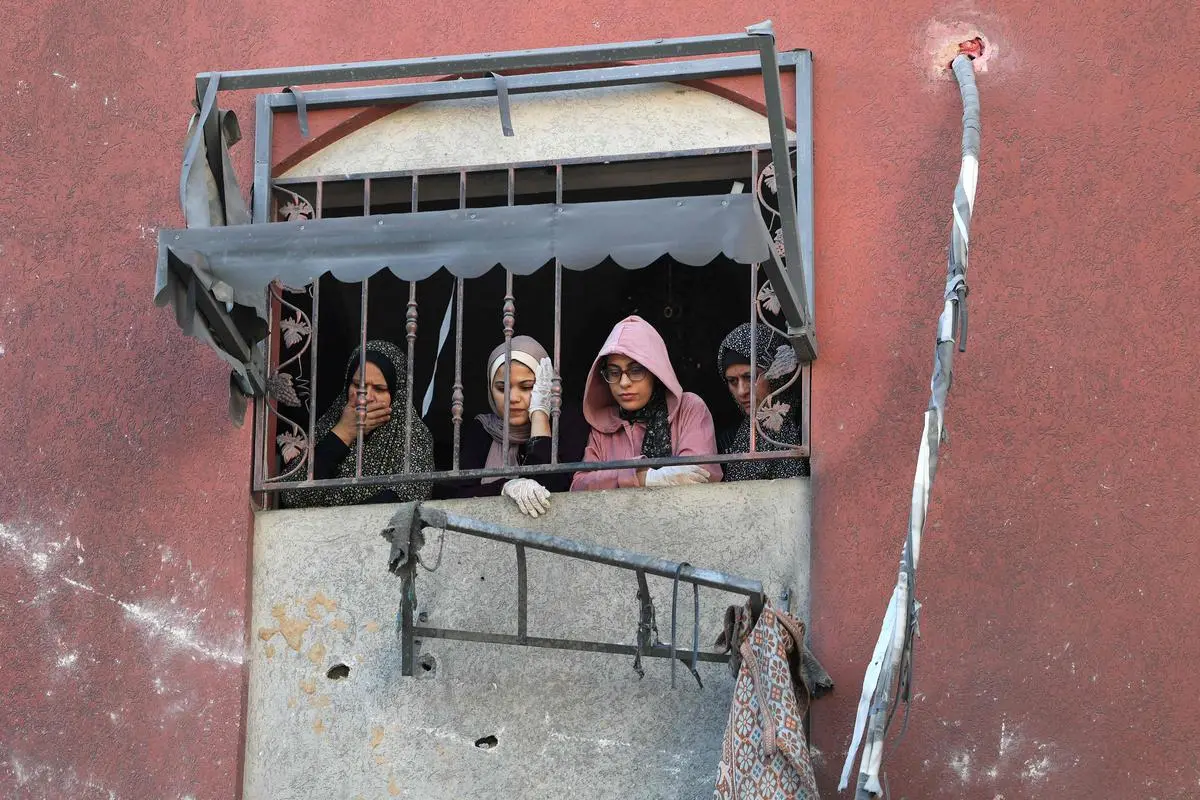 Conceiving of an installation like the Syria Garden: "Because they took Syria from me. I'm going to plant my Syria everywhere I go…" (Syrian artist Soulaf Abas to Melissa Smyth, Syria, page 339).
Crafting "kitchen anthropology": "Cuisine is a way of looking into conflict, understanding the very material and everyday aspects of it… with all that it entails about economics and circulation of goods, but also about identity, history, how meaning is constructed and stories are told, how big politics plays out in each household… how little individual households respond to and intervene in politics…" (Maggie Schmitt to Bhakti Shringarpure, Palestine, pages 364-5).
Or telling the story of the diaspora: "The question I asked myself was this: how do individuals who have lost all their points of reference, put down roots again, start a new life?" (Ubah Cristina Ali Farah to Veruska Cantelli, Somalia, page 372).
"I'm trying to create a memoir so we won't forget, even if we forgive… because what's happening now is worth remembering, with all its pain and all the beauty that might come out of it later… "Soulaf AbasSyrian artist
But it is important to tell stories through writing, poetry, cuisine, art, and film with mindfulness: "I'm trying to create a memoir so we won't forget, even if we forgive… because what's happening now is worth remembering, with all its pain and all the beauty that might come out of it later…" (Syrian artist Soulaf Abas to Melissa Smyth, Syria, page 340).
And "[y]ou cannot profess to love a food you learned from the indigenous inhabitants of the land you violently colonized, stole, and dispossessed them from, without addressing… people's disinheritance, their rights, their freedoms" (Maggie Schmitt to Bhakti Shringarpure, Palestine, pages 363-364).
Also Read | The Hitler years: Review of 'Travellers in The Third Reich' by Julia Boyd
It is particularly important to be mindful of the fact that writing itself becomes a selective enterprise with a burgeoning genre of "9/11 fiction" even as there is silence on the 2003 US invasion and occupation of Iraq, leading the Pakistani writer Kamila Shamsie to ask why "your soldiers will come to our lands, but your novelists won't" (Lynx Qualey, Iraq, page 240).
Homicidal obstetrics notwithstanding, "if there is one thing both Middle Easts [old and new] have managed to showcase on multiple occasions—old and new—it is "the durability of the human spirit under fire" (Bélén Fernandez, Lebanon, page 286). We hear this from other places as well: "Where does it come from, that capacity for human decency that disrupts group affiliations, resists the lulling rhetoric, and intervenes—so quietly yet sure-footedly—in history?" (Samina Najmi, Pakistan/Bangladesh, page 113).
Crimes against humanity, war crimes and their justification through imperial-racist civic and state action are not as distant as we would like to believe. Resistance, hope, and the tenacious will to return, too, survive in the most unimaginable ways. Insurgent Feminisms drives this point home in searing, poignant re-tellings from across the world.
Kalpana Kannabiran is an author and sociologist based in Hyderabad. She is president of the research committee on racism, nationalism, indigeneity, and ethnicity of the International Sociological Association and recipient of the International Network of Genocide Scholars Impact Award 2022.
More stories from this issue


Source Link