There may be a few dark clouds this year, but there are enough worthy offerings to fill the festival's 11 days, and then some
Reviews and recommendations are unbiased and products are independently selected. Postmedia may earn an affiliate commission from purchases made through links on this page.
Article content
The latest edition of the Toronto International Film Festival (its 48th) is opening under a cloud. Bell recently announced it would be ending its long partnership with the festival after this year – an awkward divorce given that the flagship building is called the TIFF Bell Lightbox, and the first page of this year's program guide is an ad from the "proud lead sponsor and preferred network of TIFF."
Article content
Then there's the ongoing strike by members of the writers' and actors' guilds, which means that many big-name American stars either won't be at the festival this year, or won't be talking to the press; either way, it means fewer and less well attended red carpets.
Article content
Add to that the fact that Venice seems to have taken more than its usual share of fall festival season's thunder. Both Yorgos Lanthimos' Poor Things with Emma Stone, and Wes Anderson's 40-minute The Wonderful Story of Henry Sugar, made splashy debuts at the Italian festival before skipping TIFF entirely. Oh, and Toronto's fest recently lost its chief operating officer and vice-president of partnerships.
But the show must go on – and it does. Despite the dark clouds, there are more than enough worthy (and potentially worthy, and one-hopes worthy) offerings to fill the festival's 11 days, with enough left over for attendees to play the end-of-fest game of "If only I'd seen that." Here are 10 (OK, 11) I'm looking forward to.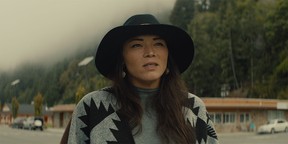 Boil Alert
There are, sadly, many issues affecting First Nations people in Canada in the 21st century. But I've always found their lack of clean drinking water to be one of the most perplexing and troubling. And so I look forward (if that's the right phrase) to James Burns' and Stevie Salas' deep dive into the topic. Just as I look forward (that is the right phrase) to the day this issue is no longer. Perhaps this documentary will help make that happen.
Article content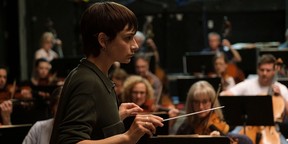 Days of Happiness
My doctor says I'm not getting enough Tár in my diet. Fans of Todd Field's 2022 epic, starring Cate Blanchett as a troubled conductor, may feel a sense of déjà vu reading the TIFF program notes for Chloé Robichaud's Les Jours heureux (Days of Happiness). Sophie Desmarais (Sarah Prefers to Run) stars as Emma, a Quebec director at a crossroads. And a one, and a two…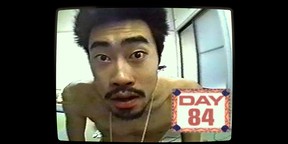 The Contestant
It's The Truman Show meets Old Boy — only it's real. In 1998, Japanese game show contestant Tomoaki Hamatsu spent more than a year in a tiny apartment, naked (at first) with only a stack of magazines, from which he would enter contests to feed and clothe himself, until he brought in a million yen in prizes. He thought he was being recorded for a program to air later, but in fact his quest was broadcast in real time. Clair Titley's documentary sounds crazy but it's true.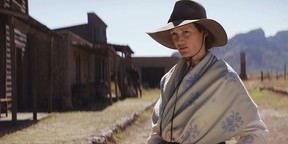 The Dead Don't Hurt
Viggo Mortensen's second feature (after 2020's flawed but fascinating Falling) is described by TIFF's program book as an "elegantly realized feminist western," which are four words we don't hear enough of these days, and never in succession. Mortensen and Vicky Krieps star as immigrants to California in the 1860s, in a story about what she must do to protect their home while he is off fighting for the Union in the Civil War.
Article content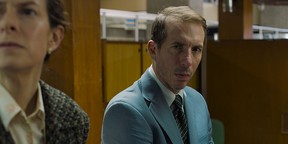 The Delinquents
I'm generally turned off by the phrase "three-hour running time," but everything else about this film from Argentinian writer/director Roberto Moreno sounds so fun! A bank worker steals $650,000, then enlists the help of a colleague to help hide it, in exchange for a 50 per cent cut. Something tells me this could be one of those non-English-language movies that Hollywood decides to remake poorly. If so, I want to see the original now.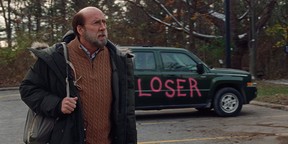 Dream Scenario
Nicolas Cage has a long history with the festival — films of his that have played TIFF include last year's Butcher's Crossing, 2019's Color Out of Space, and 2009's Bad Lieutenant: Port of Call New Orleans. His latest, from writer-director Kristoffer Borgli, has him starring as Paul Matthews, a university professor and family man who, for reasons unknown, starts showing up in lots of people's dreams; first casually, then violently. Sounds like dream casting to me.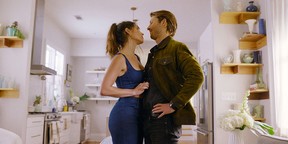 Hit Man
Richard Linklater's newest also features a university professor, this time played by Glen Powell. Asked by the police to impersonate an assassin for hire as part of a sting operation, his character discovers he's actually pretty good at the job. Maybe too good? This is getting good reviews out of Venice, but the hometown boy in me refuses to believe the hype until it plays TIFF.
Article content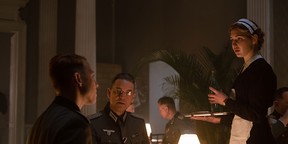 Irena's Vow
The latest from Montreal director Louise Archambault tells the story of a Polish nurse (Sophie Nélisse) who risks her life to save a dozen Jewish refugees during the Nazi occupation of Poland. And it isn't even the only film this year to touch on this topic. Anthony Hopkins stars in One Life as Sir Nicholas Winton, a British stockbroker who helped save hundreds of European children in the early days of the war. Then there's The Zone of Interest from Jonathan Glazer (the underrated Under the Skin), adapting a novel by Martis Amis about the domestic life of the Nazi commandant of the Auschwitz death camp.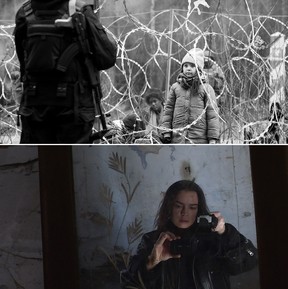 Green Border / Walls
Same place, new century, new horrors. In 2021, Belarus granted asylum to Middle Eastern and African refugees, in a ploy to overwhelm the EU's resettlement program, as they would use their new home to venture into Europe. Poland responded by building a border wall near the famed Bialowieza Forest, Europe's oldest and densest. Agnieszka Holland dramatizes the story of migrants caught between political infighting in Green Border, while first-time director Kasia Smutniak provides a documentary view of the issues in Walls.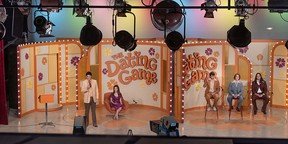 Woman of the Hour
Another first-time director, Anna Kendrick also stars in this based-in-fact story of Cheryl Bradshaw, who was a contestant on TV's The Dating Game in the 1970s, opposite "eligible bachelor" Rodney Alcala (Daniel Zovatto), a murderer on the lookout for new female victims. Can't wait to see how this actor-turned-director handles such a bizarre tale.
The Toronto International Film Festival runs from Sept. 7 to Sept. 17. More information at tiff.net.


Source Link