A "tenant from hell" who allegedly took over a swanky guest home in Los Angeles for nearly two years without paying rent has finally moved out, according to the homeowner. 
"I'm a little overwhelmed, but I finally have my home back," owner Sascha Jovanovic told the Los Angeles Times this week. "I had such a peaceful weekend once she left."
Officers with the Los Angeles Police Department reportedly escorted Elizabeth Hirschhorn, 55, from a home in Brentwood Friday after the woman had moved into the sprawling $3.5 million mansion's guest house in 2021, according to the homeowner. Although the tenant and her personal belongings are gone, she allegedly left the guest home smelly and infested with flies. 
"There was [a] smell, it was dirty," Jovanovic, a dentist, told NewsNation this week. "And, yeah, it was kind of something that my first reaction was [that] everything has to go or be given to charity."
SQUATTERS TURNING FLORIDA NEIGHBORHOOD INTO 'NIGHTMARE' AS COPS LEFT 'HANDCUFFED': REPORT
The tenant, however, has since pushed back through her attorney to say she was not escorted by police and alleged Jovanovic locked her out of the home.
SQUATTER DRESSED IN OWNER'S CLOTHES RAIDED FRIDGE IN RITZY BEACH HOUSE: POLICE
"That is not true, your honor. The police did not escort her from the building," Hirschhorn's attorney, Amanda Seward, told a California judge this week," according to the Daily Mail. She alleged Jovanovic "locked her out" of the unit.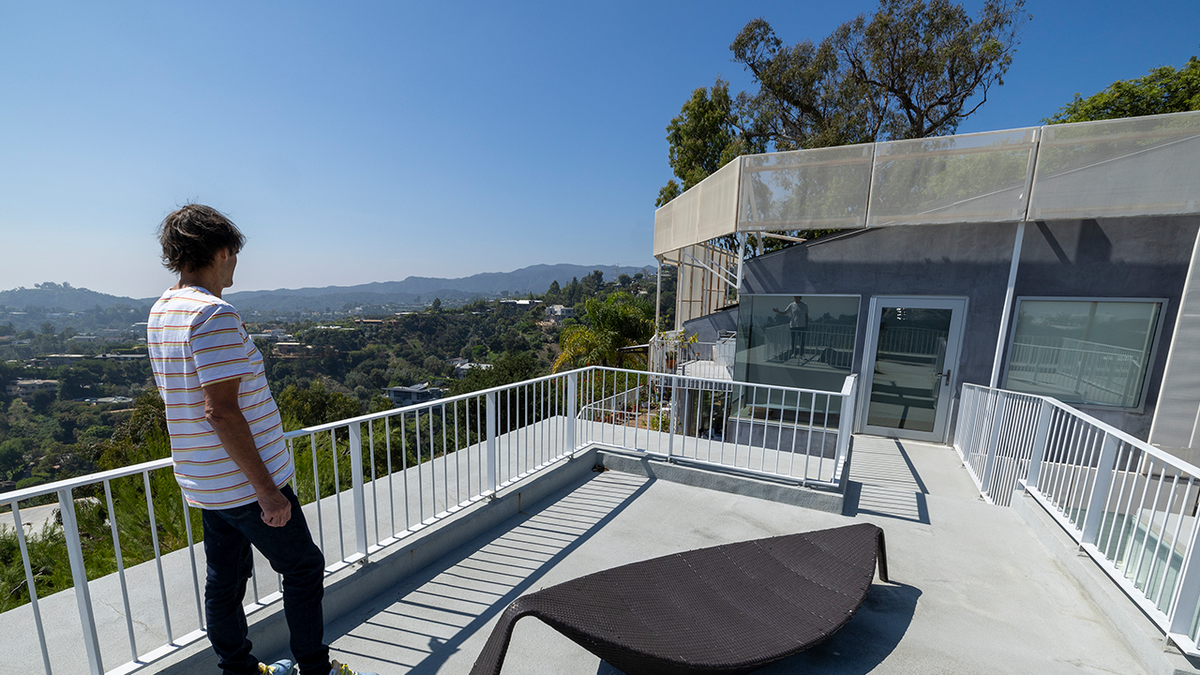 Jovanovic's attorney, Sebastian Rucci, provided Fox News Digital email correspondence between him and Seward, explaining he was preparing to file a dismissal of an unlawful retainer case involving Hirschhorn due to her moving out. 
The email detailed that Jovanovic was filming a documentary on Friday when he spotted strange men on his property going into the guest house. Rucci said, by 4 p.m. that day, he and the homeowner determined the woman had "abandoned the guesthouse," and they called a locksmith.
SQUATTERS ARRESTED AFTER DAUGHTERS LOCKED UP, FORCED TO EAT MATTRESS TO SURVIVE: POLICE
Rucci told Seward in the email that a cameraman with the documentary team said he witnessed police escort Hirschhorn from the property and said the interaction may have been caught on tape but was unsure.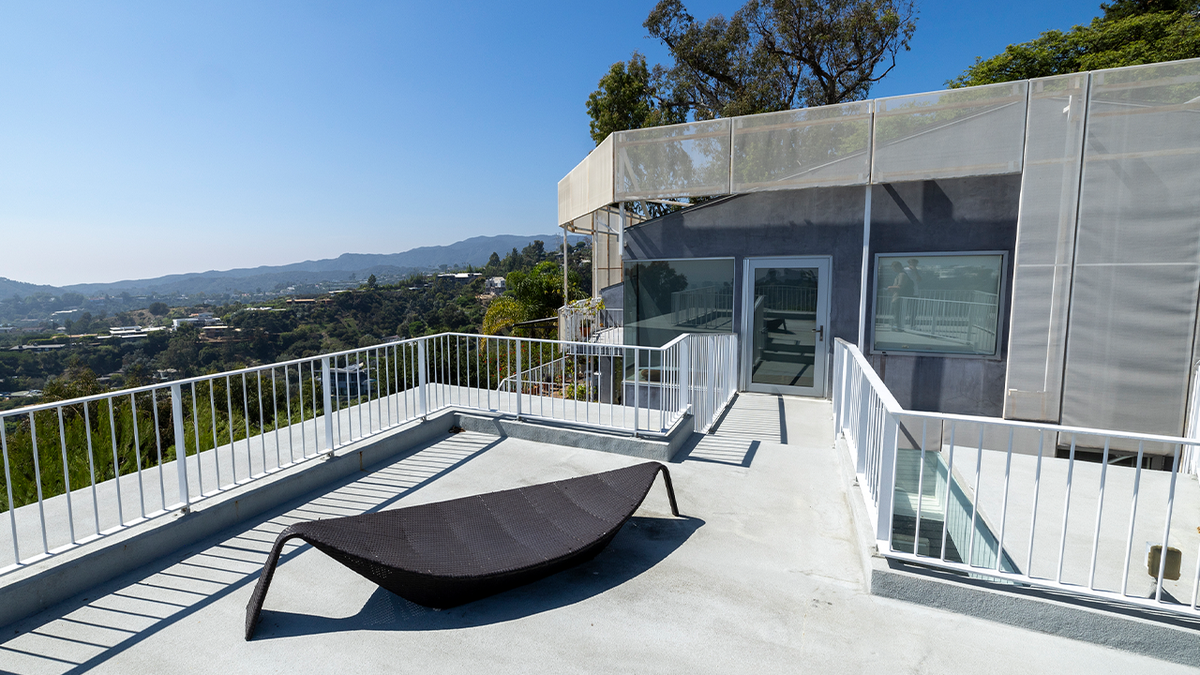 "You may have jumped the gun," Seward responded. "Ms. Hirschhorn had discussed with me concern over the constant harassment and surveillance, and also the desire to get the things repaired that needed to be repaired.
"Subject to my discussions with Ms. Hirschhorn, please be advised that you have no authority to change the locks or to assume abandonment of the unit," Seward added. "Further, you have violated the law by entering without permission and changing the locks."
Hirschhorn, a Harvard graduate, initially moved into the guest house under an Airbnb agreement in September 2021, which was then extended per an agreement between the woman and Jovanovic. FOX Business previously reported that Hirschhorn was charged $105 a night, which, with fees, amounted to $20,793 for just over 180 days.
FLORIDA POLICE DISMANTLE SQUATTERS' BOOBY-TRAPPED 'METH ISLAND'
But after about five months, the relationship between the tenant and homeowner soured when Jovanovic alleged there was water damage and mold in the guest house. The landlord offered to repair the damages and pay for separate temporary living accommodations, but the woman reportedly refused. Their extension agreement then expired, but Hirschhorn remained in the guest house, according to an eviction lawsuit later filed by Jovanovic.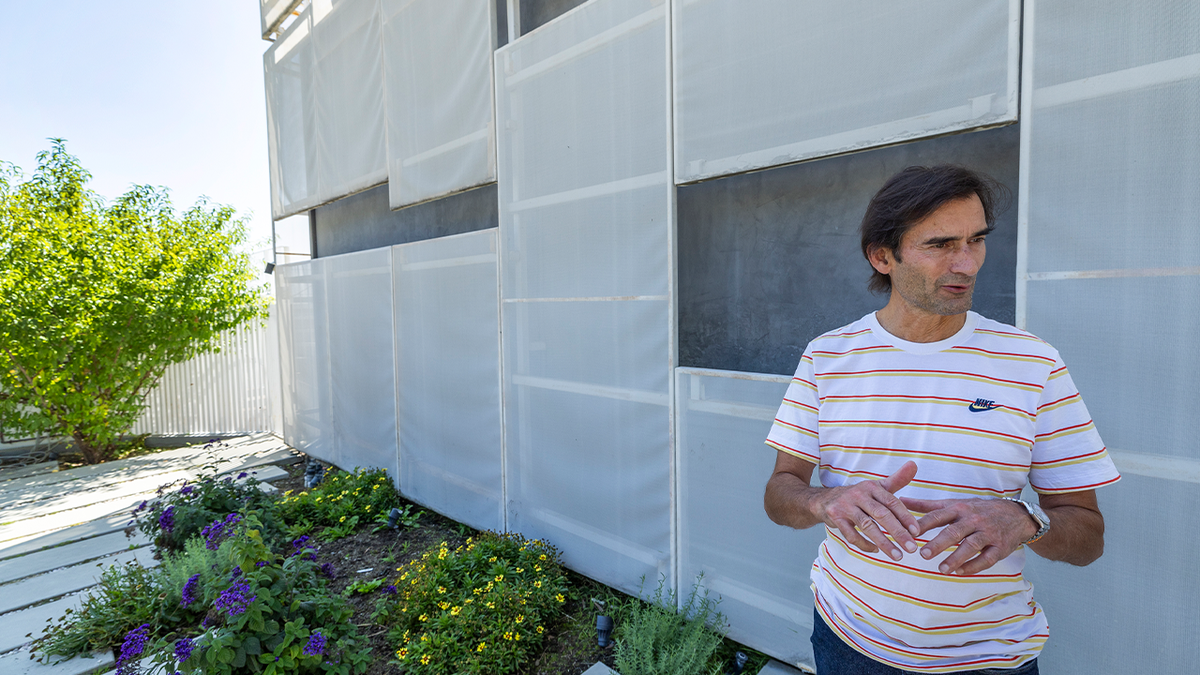 She reportedly argued that the housing was subject to a Rent Control Ordinance, meaning Jovanovic would have to evict her if he wanted her to leave, the LA Times reported. She additionally claimed she did not have to pay the landlord rent because Jovanovic reportedly did not obtain proper licensing for the guest house to serve as a rentable apartment. 
The matter then erupted into an 18-month legal battle between the two, grabbing national media attention. Jovanovic repeatedly tried to evict the woman, while Hirschhorn countersued the man and demanded a $100,000 relocation fee. 
The woman had been living in the guest home for 570 days before she left the property Friday.
"I was at the property when Elizabeth Hirschhorn left on Friday, Nov. 3, 2023. When we concluded she abandoned the guesthouse by taking everything that was hers, we immediately changed the locks," Rucci told Fox News Digital. 
10 SQUATTERS RAVAGE $1M FORT LAUDERDALE HOME, LEAVE IT 'BUG INFESTED'
Jovanovic lives in the property's main living quarters and said he spotted three men walking into his guest house. Fearing they could be criminals, he called the police, he told the LA Times. The men, however, turned out to be movers. 
The police arrived at the home, and Hirschhorn left the property once her items were packed, according to local reports. 
The LAPD confirmed to Fox News Digital that police responded to a Brentwood home along Tigertail Road, where the sprawling mansion is located, Nov. 3 at 1:10 pm. A spokesperson said the call was in relation to a "landlord/tenant dispute" and a "civil matter only" and could not release the names of the parties involved. 
Rucci, who called Hirschhorn the "tenant from hell," said a California judge granted the dismissal for the unlawful detainer case Monday, "so there is no eviction case because she abandoned the place voluntarily."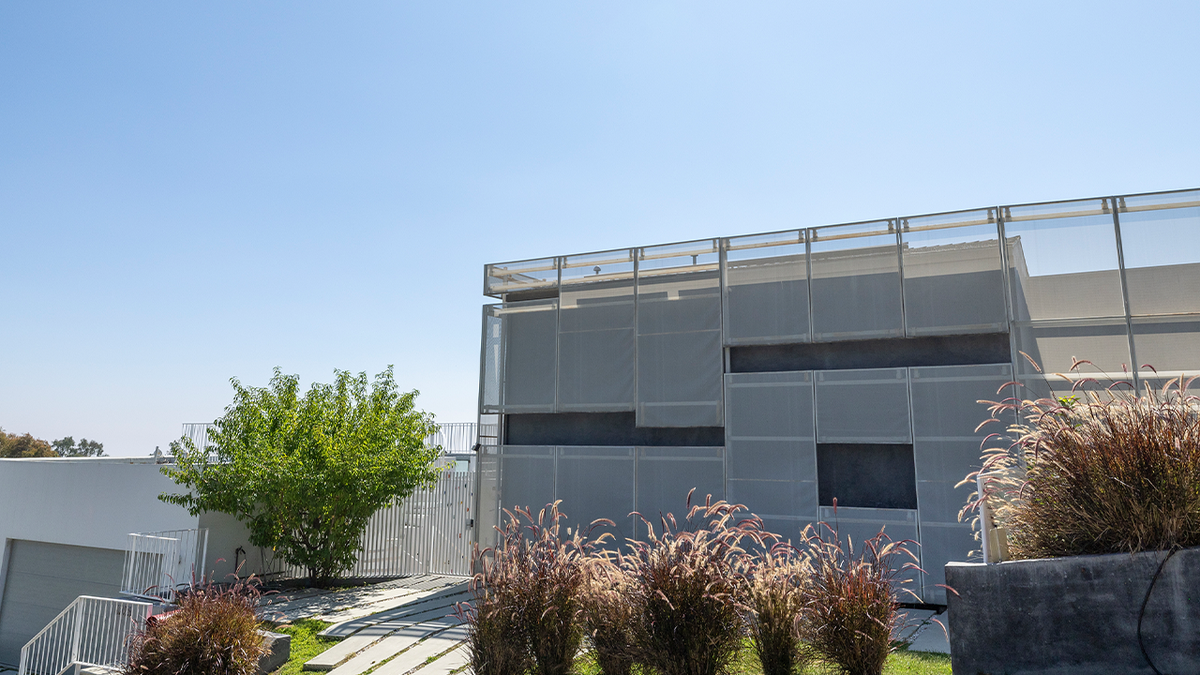 "I don't believe she will return legally. She cannot. She has to go to court, and that would be eventful. 'Judge, please let me back into that nice place, I have not paid rent for 570 days, but he owes me for having an unpermitted show, etc.' The statement that she could return from her lawyer is a sign of the venom that the cottage industry of harassers uses to terrorize landlords," Rucci told Fox News Digital. 
"There is no basis for Elizabeth Hirschhorn to terrorize Sascha."
CLICK HERE FOR MORE US NEWS
"She secured 570 days of free rent, and we want her to pay that money," he said. "As the saying goes, you can put lipstick on a pig. When all is said and done, the many arguments made by Elizabeth Hirschhorn are like a pig with lipstick. It simply can't get cleaned up."
Jovanovic said he plans to renovate the space, get the "bad energy out" and use it as a recreational area for the family, the LA Times reportd.
Los Angeles has seen a handful of squatting cases in recent years, including a group of squatters in August who trashed an 11,000-square-foot multimillion-dollar Hollywood Hills home and tagged it with graffiti that said "f— rich people."
CLICK HERE TO GET THE FOX NEWS APP 
An LAPD spokesperson said at the time that emergency calls about squatters are "not unusual for Hollywood, honestly."


Source Link