Lexy Silverstein, a 20-year-old Los Angeles fashion student, can list the fast-fashion brand Shein's many controversies in one breath.
Shein raked in a reported $23bn in revenue last year, while earning criticism from US lawmakers over its alleged forced labor practices. It has surpassed Amazon as the most-downloaded shopping app, even as designers have filed a Rico lawsuit, alleging the brand engages in "egregious" copyright infringement to create its cheap knock-offs. Environmental activists frequently blast the label for producing 6,000 pieces of clothing a day, contributing to the fashion industry's enormous waste problem.
That's why Silverstein was shocked to learn that her college, the Fashion Institute of Design & Merchandising (FIDM), collaborated with Shein on a scholarship program.
"A part of me didn't want to believe it," Silverstein said. "How can a school that markets itself as one of the top 10 sustainable fashion schools in the world partner with one of the biggest fast-fashion companies in our industry? It was very hypocritical and shocking."
Through the Shein scholarship, 12 FIDM students were awarded $40,000 each and the chance to design pieces for the brand's collection. "I'm very grateful that FIDM is giving students this opportunity, but Shein is the worst possible pick for a partnership like this," Silverstein said. Outraged, she started a petition to end the scholarship, which has been signed by more than 4,500 people. According to the trade publication Vogue Business, that's more than double FIDM's enrollment, which is 1,764 undergraduate students.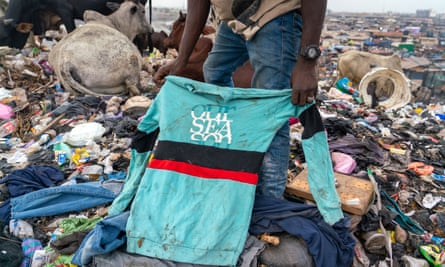 For Silverstein, Shein's attempt to work with universities constitutes greenwashing, a form of PR spin intended to mislead consumers into believing the brand is taking steps to help the environment. She's currently contacting student groups across the country, including sororities, encouraging members to boycott Shein.
Silverstein calls colleges a "playing ground" for Shein to attempt to rehab its image, and wants to prevent a similar situation happening at another school. "I don't want this movement to stop at my school," she said. "Shein is trying to expand its reach within my generation by targeting colleges."
FIDM is not the first school to work with Shein. In 2021, the company launched a partnership with Indiana University aimed at creating career paths for international students. The collaboration drew similar skepticism from students who were concerned about Shein's labor practices. Forbes reported that the school quietly cut ties with the brand mere months later.
The use of university partnerships by companies to distract from unethical business practices is not unique to the fashion world. Last year, a study found six fossil-fuel companies funneled more than $700m in research funding to 27 universities in the US from 2010 to 2020. Elite universities like Harvard, MIT and Stanford benefit from these relationships.
"When companies like Shein give money to schools, it benefits them more than it benefits the universities," said Aaliya Hussain, a member of the student group MIT Divest. "If Shein gives a half a million dollars for a scholarship, it gives them legitimacy and helps promote trust among their consumer base. They are getting a significant return on that investment. It's a very calculated business decision."
Hussein acknowledges that greenwashing scholarships do help students who might not be able to attend universities without the funding. "One of my closest friends mentioned that part of her research was funded by Shell, and she has very mixed feelings about that," she said. "But we should not think of it as charity. It's a PR move."
Barbara Bundy, vice-president of education at FIDM, said the school's administrators "carefully considered" Shein's offer before agreeing to work with the company. "We came to the conclusion that if this allows students who would not be able to complete an education to do so, then it would be a good experience," she told the Guardian.
Bundy said that Shein's "test and repeat" sales model, which involves producing small batches of clothes to assess what does well before adding it to the permanent collection, "gives a lot of designers the chance to have their clothes sold to the public".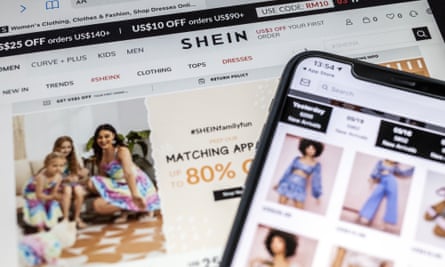 In a statement, a spokesperson for Shein said there were 20 FIDM alumni working at the label: "The purpose of this scholarship program and curriculum is to benefit up-and-coming design students in the LA community by removing some of the barriers typically associated with the fashion industry."
The program ends in October, and Bundy said the collaboration with Shein was always intended to be a "one-time partnership". Silverstein has met with Bundy and other administrators twice to discuss alternative brands that could work with the school.
"I reached out to Patagonia using just their 'contact us' email, not expecting a response, and they got back to me," Silverstein said. "They said it was something they'd be interested in in the future. If me, a measly fashion student, can have that sort of effect, I can't imagine what FIDM emailing the company would do." (Patagonia did not respond to a request for comment.)
Bundy said the school will be more than happy to work with sustainable brands. "I wish more people were beating down our doors with half a million dollars on a regular basis," she said. "But in today's world, that's just not happening."


Source Link