The Legend of Zelda, one of the most successful and beloved gaming franchises of all time, is being made into a live-action film – and with such iconic characters as Link, Princess Zelda, the demonic Ganon and that one superhot half-fish prince everyone was in love earlier in the year, it's no wonder that the internet has absolutely exploded with people suggesting which actors should play them.
So, we here at the Guardian thought we would put together our own dream cast for the upcoming flick. (And don't worry, we didn't quickly decide Tom Holland should play Link like the rest of the world.)
Details are sparse, which makes dream-casting the Zelda movie difficult, as we currently know next to nothing about the plot – or which, if any, of the 19 canon games it will be based on.
However, given the wild success of the two most recent iterations of the series, Breath of the Wild and Tears of the Kingdom, it seems likely that that film will borrow heavily from their roster of characters.
Who should play them?
The great fairy: Lady Gaga
Although there are actually four great fairies in BotW and TotK, an amalgamation of these powerful and delightfully camp guardians would make a great cameo when our hero, Link, is in need of healing and magical help. Look no further than the pop superstar turned Oscar-nominated actor Lady Gaga: her striking, bold style fits the fairy's aesthetics like a glove. Plus, we know from her roles in A Star is Born and American Horror Story that she can play compassionate and terrifying as needed.
Beedle: Nathan Fielder
This travelling salesman has the opportunity to be a delightful bit of comic relief throughout the undoubtedly chaos-stricken world of Hyrule, and, as such, needs a brilliant comic actor for his (hopefully) multiple short cameos.
Nathan Fielder, the eccentric and charmingly off-putting protagonist of Nathan for You and the Rehearsal, fits the bill perfectly. Just imagine him haggling over the price of a fireproof lizard with a desperate Link.
Teba: Fabien Frankel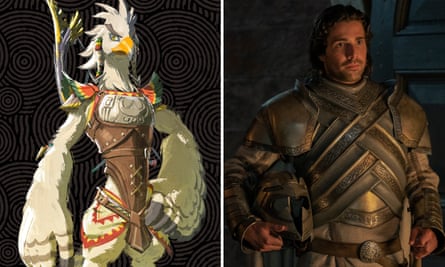 It would be great to see the Rito hero Teba (or even his brooding ancestor Revali) make an appearance in the Zelda film – either flying Link out of danger, or into the thick of it. Bursting into the mainstream with his role as the embittered Sir Criston Cole in House of the Dragon, Fabien Frankel's screen presence and striking good looks would make him perfect for either role. That is, if we actually get to see much of his chiselled cheeks under all the feathers.
Sidon: Chris Hemsworth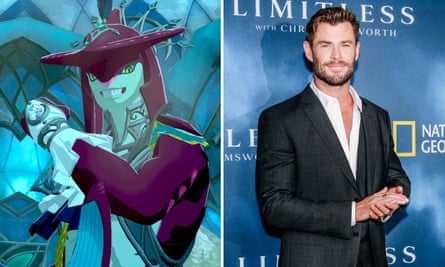 A half shark, half human prince, Sidon was the unexpected heart-throb of Breath of the Wild. So much so that the real tears in Tears of the Kingdom came from people realising he was now canonically engaged. Lets be frank, his himbo energy means that this blind confidence only makes him more lovable. We can't imagine anyone better than the OG Aussie himbo, Chris Hemsworth, to play Link's self-proclaimed best friend.
Impa: Lori Tan Chinn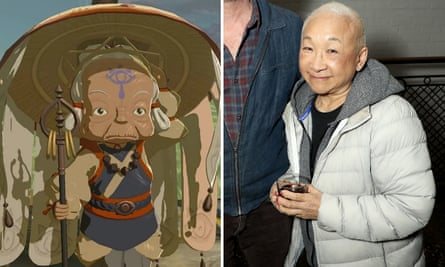 Assuming the Zelda film takes place when Impa is the cheeky and wise elder of Kakariko Village, we think Lori Tan Chinn from Awkwafina Is Nora from Queens and Orange is the New Black would be a brilliant pick. Her comedy chops would bring life to the extensive historical exposition Impa is often tasked with.
Ganon: Jason Momoa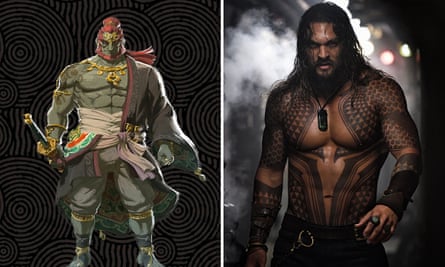 Now on to the big guns … literally. Ganon must be equally malicious and absolutely jacked, so why not give the people what they want – the incredibly handsome and talented Jason Momoa. And his natural charm will make it incredibly believable that our protagonists could be lured into trusting him, before his inevitable and catastrophic betrayal.
Zelda: Zendaya
Zendaya, an actor so accomplished she doesn't need a last name, playing a princess so iconic she only has one name too. It's a match made in heaven.
No, but seriously: Zendaya's confidence and ability to play vulnerable geniuses would make her the perfect Zelda. Yes, she does have a tightly packed schedule with the Dune movies and the (absolutely unearned) third season of Euphoria in the pipeline, but luckily the whole point of the Zelda games is that Zelda gets kidnapped at the start – so she would only really need to be on set for little bit. Come on Zendaya!
Link: D'Pharaoh Woon-A-Tai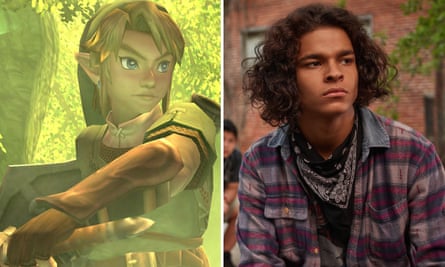 No, Tom Holland shouldn't be playing Link. In fact, with the absolutely stacked (imaginary) lineup we have (not actually) cast, the protagonist role would be perfect for a talented rising star.
That's why we have gone with D'Pharaoh Woon-A-Tai for Link. Having won critical acclaim for his portrayal of Bear Smallhill in Reservation Dogs, he could embody the silent, stricken and loyal Link as well as bringing the charisma and levity required as the main character inevitably finds his voice in the live-action adaptation.
Plus, Link being played by a First Nations actor (Woon-A-Tai is of Oji-Cree, Chinese-Guyanese and German heritage) would add a new layer of meaning and nuance to his fight to protect the land of Hyrule and his complicated relationship with Zelda, the monarch he is charged to serve.




Source Link