Does there come a point in every marriage when you realise you don't know your spouse very well after all? For me, that moment came not when watching yet another ill-judged birthday present shoved to the back of my husband's wardrobe, but when I noticed a half-price sale on Interrail passes and decided to book a pair for what I felt sure would be an excellent and perhaps even romantic late-summer adventure.
I was deep in planning reverie, weighing up the merits of chasing the sun in southern Europe versus getting hygge in Scandinavia, when my beloved announced that sitting on trains for a fortnight was the opposite of what he considers a holiday.
It was only then that I read the small print and learned there would be no refunds and no name changes. There was only one option: I would go alone. It was a slightly daunting prospect, though I recall once being a very independent person, travelling the world for the Guardian on assignments that included a memorably disastrous undercover trip to Myanmar.
I remembered my first foray into Interrailing as an idiotic 18-year-old in 1999. I ended the month no longer on speaking terms with my travel companion, a boy from my A-level German class. I could see the benefits of going solo, with no one to argue with about whether to pay the supplement for the fast train to Milan, or the wisdom of sleeping on the platform for an early departure.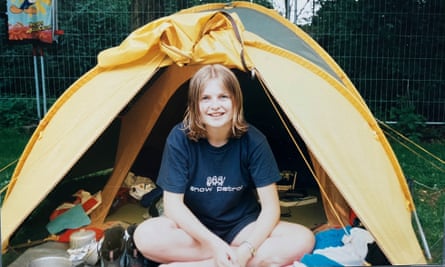 We were on such a tight budget then – £15 a day for food, accommodation and those sneaky supplements – that we wild camped some nights in urban parks. It was character-building stuff, especially when we were robbed as we slept in Cologne by a selective thief who ransacked Daniel's rucksack but took nothing of mine.
Twenty-three years later, I set off from my home in Stockport with a more generous allowance of £100 a day and absolutely no intention of kipping in any parks or stations.
It is probably worth pointing out at this point that Interrailing is no longer a particularly cheap holiday unless, perhaps, you get half-price tickets and your husband comes with you to split the hotel bills. A second-class global Interrail ticket for travel in 33 countries now costs €704 (£605) for a month (€528 or £455 for 12- to 27-year-olds). The further away from London you live, the better the value, because the ticket includes an outward and inward journey in your home country. With a peak time open return from Manchester to London now costing a scandalous £369.40, I recouped more than half a full-price ticket simply by travelling in the rush hour.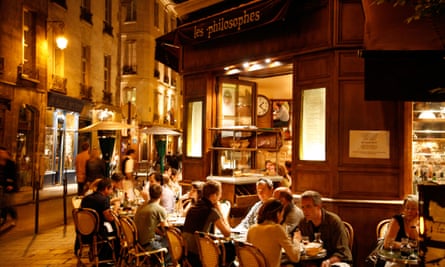 It's also not quite the spontaneous holiday you might imagine, at least not when it comes to crossing the Channel. Eurostar only offers a limited number of seats for Interrail pass holders (charging a supplement of £26.50 each way) and the most popular crossings sell out quickly. That scuppers my plan to begin my continental odyssey in Amsterdam; I have to start in Paris instead. I arrive in time for dinner at Les Philosophes in the Marais, where I sip vin rouge and eat an obscenely large portion of duck rillettes. I congratulate myself on being a strong, independent woman who doesn't need a man, while wishing my husband was there to chat to.
Balking at the single person tax on hotel rooms, I pay too much (€65 or £56) for a curtained bunk in a four-woman dorm at The People, a bougie hostel chain. The next morning I worry that the red wine might have caused me to snore after one of my roommates gives me a filthy look. I decide I am too old for hostels as I pack my rucksack, then scoot around Paris for the day and catch the night train (supplement €21.60) to the south of France, which leaves Paris Austerlitz at 20.48, arriving in Antibes just after 9am.
Not realising there are women-only carriages (tick Espace Dame Seule when making your reservation), I fret about being trapped in a couchette with a bunch of pervy men, but end up sharing with four respectful blokes and one woman, waking up to a view of the French Riviera.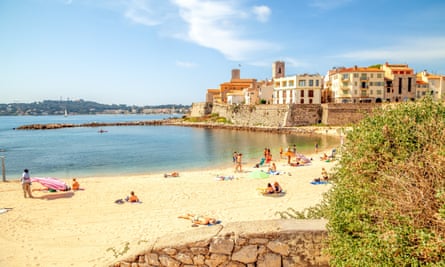 Antibes is just as beautiful as Picasso and Monet made out and on the beach I have no problem getting helpful strangers to mind my bag every time I go in the sea. On day two though, I treat myself to a sunlounger (€35) at Royal Beach, a private pier belonging to the Royal Antibes hotel.
After a few days in Antibes, I take the glorious coastal train into Italy and disembark at Sanremo, which hosts the finale of one of my favourite bike races (Milan-Sanremo). I stay in an old hotel high up in the old town, accessed by a labyrinth of arched alleyways and quad-busting steps, and spend the next morning gawping at the art deco villas perched above the sea.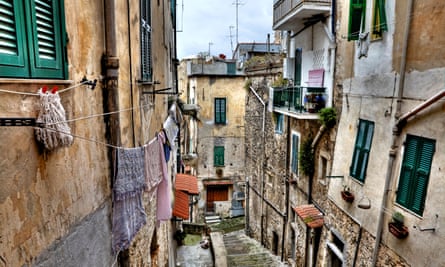 Without anyone to express their disapproval, I catch the fast train to Milan (supplement €3). There's just time for a slice of seriously good pizza at the Mercato Centrale food hall inside the central station before I take my next train, to Tirano on the Swiss border. Another excellent journey, this route hugs Lake Como as it winds towards the Alps. The only reason I'm going to Tirano is to catch yet another train (did my husband have a point?): the Bernina Express.
Also known as the Red Train, the Bernina Express takes passengers on the highest railway tracks in Europe and the steepest in the world, through 55 tunnels and over 196 bridges into Switzerland. An Interrail pass allows a seat in one of the ordinary carriages, but I paid a supplement of CHF26 (£23) for a berth in one of the panoramic carriages, with almost floor-to-ceiling windows. It was worth every centime, with the Brusio spiral viaduct – an engineering marvel, which the train travels first under and then over – a particular highlight, along with the free Edelweiss tea and Swiss chocolates.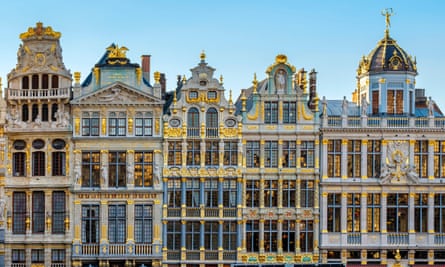 After a night in the car-free centre of Chur, I take umbrage at being charged £5 for a cup of tea and cross the border into cheaper Austria. I enjoy swimming in Lake Constance in Bregenz, before heading back west to Cologne to exorcise the trauma of 1999. I do a park run by the Rhine then catch the train to Brussels, the final stop on my solo whiz around western Europe: six countries in 10 days.
Would I recommend solo Interrailing? Emphatically yes. I enjoyed the freedom of heading wherever I liked, staying longer or leaving early on a whim, though I often felt self-consciously alone after dark. I'd do it again – I just wouldn't bother buying my husband a ticket next time.