Pennsylvania law enforcement officials and the U.S. Marshals Service are now offering a $10,000 reward in the search for an "extremely dangerous" man in the United States illegally who was recently convicted of murdering his ex-girlfriend in 2021 and sentenced to life in prison.
The whereabouts of 34-year-old Danelo Cavalcante — whom the U.S. Marshals Service also says is "wanted for a homicide in Brazil," his home country — remain unknown Friday after he escaped from the Chester County Prison on Thursday morning, but investigators say they believe he is heading south.
"Unfortunately, at this time, he has not been located. But we are using every available resource and asset to track his location," Chester County District Attorney Deb Ryan told reporters Friday afternoon. "Local, state and federal authorities are working around the clock to find him, and we will not stop until he is in custody."
"Law enforcement is still utilizing helicopters, drones and dogs, and we believe that he is still in the general area. There is no evidence at this time to suggest that anyone has helped facilitate this escape or is assisting him at this time," Ryan added. "We believe that he is hiding somewhere locally and that he is alone."
SAMUEL HARTMAN'S EX-WIFE BELIEVES ESCAPED ARKANSAS INMATE HAD PLANS 'FOR A LONG TIME'
"We have reason to believe that he is heading south, and we will find him no matter how long it takes," Ryan also said.
When asked to elaborate, Ryan said "When he murdered Deborah Brandao in 2021, he headed toward Brazil" and that investigators "have evidence to suggest that he was captured in Virginia, but the ultimate goal was to go to Mexico and then to Brazil, which is his native country."
Immigration officials aren't sure when Cavalcante entered the U.S. but told Fox News Digital that he was not "inspected or admitted by a US immigration official."
"After his arrest in the United States, ICE became aware of his unlawful presence and an ICE detainer was lodged against Souza Cavalcante," an agency spokesperson said. "ICE's Enforcement and Removal Operations (ERO), from the ERO Philadelphia Field Office, are supporting local, state and federal partners with the search for Souza Cavalcante."
An immigration detainer is a request from ICE to state or local law enforcement agencies to notify ICE as early as possible before a noncitizen is released from their custody, so federal immigration officials can take custody of that person. Many "sanctuary cities" have refused to cooperate with ICE and have released illegal immigrants from jails, with some re-offending, sometimes violently. 
Ryan on Thursday had described Cavalcante as an "extremely dangerous man" who was "last seen walking on Wawaset Road in Pocopson Township around 9:40 a.m. [Thursday] wearing a white T-shirt, gray shorts, and white sneakers."
The West Chester Police Department announced in a Facebook post Thursday afternoon that multiple law enforcement agencies are involved in the manhunt for Cavalcante.
They describe him as being about 5 feet tall and 120 pounds and has brown eyes and long, black curly hair. He is also reportedly fluent in Portuguese and Spanish, and speaks some English.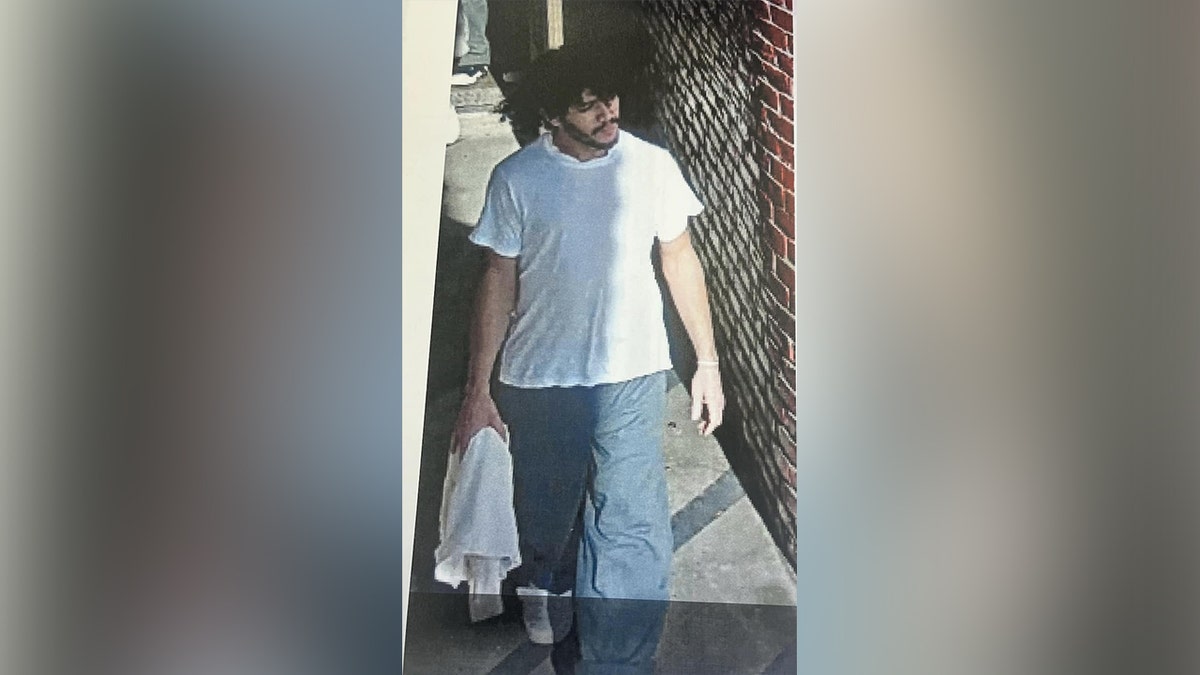 Cavalcante illegally immigrated into the U.S. after traveling to Puerto Rico and securing a fake ID there, the Philadelphia Inquirer is reporting, citing investigators and evidence presented during his recent murder trial. 
The newspaper reports that Cavalcante told police he settled into Chester County because he had friends in the area and began working jobs in construction and other trades, in addition to renting a storage trailer parked in a lot in East Pikeland Township, according to prosecutors. 
Prior to Brandao's death in Schuylkill Township, Pennsylvania, on April 18, 2021, she and her two children reportedly moved in with Cavalcante. The pair dated for around two years and during that time Cavalcante attacked her twice, including an instance in which he bit her on her lip and chased she and her children out of their home, the Inquirer also reports, citing court filings and prosecutors. 
Brandao later filed for a temporary protection order and was killed in April 2021, a day after she told him to leave her alone, or else she would tell law enforcement about his arrest warrant in Brazil, the newspaper adds.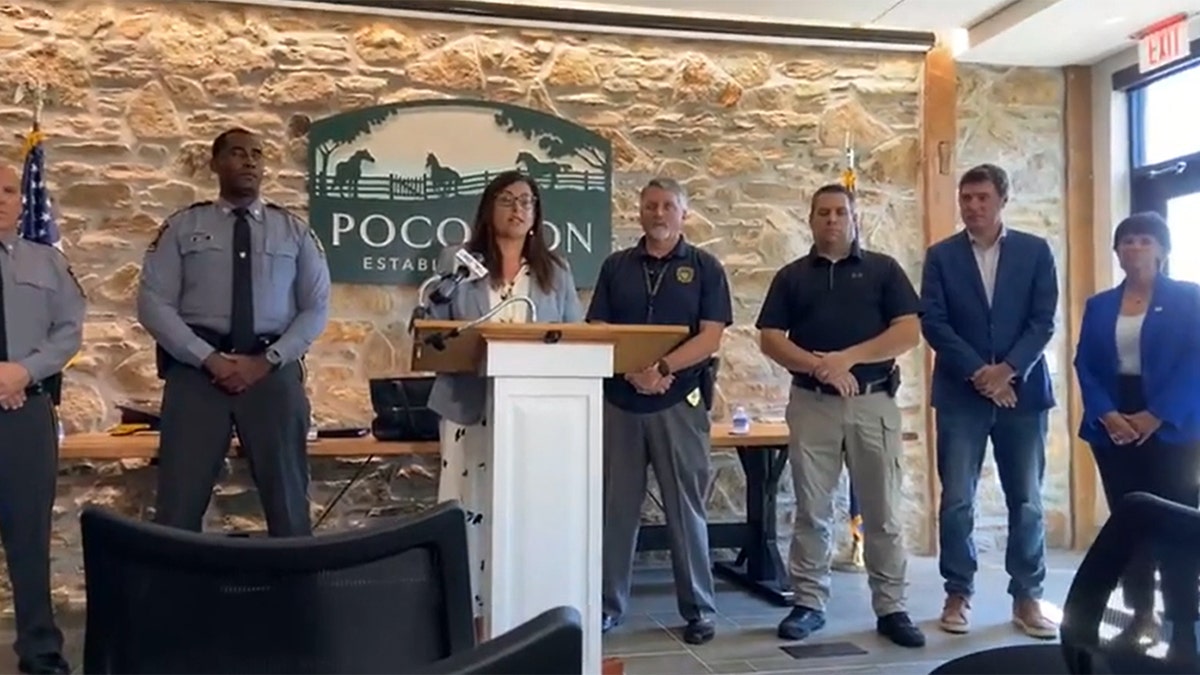 Her now-9-year-old daughter reportedly testified during the murder trial that Cavalcante pulled Brandao by her hair and threw her to the ground. Prosecutors say she then was stabbed more than 30 times in the neck, chest and back, according to the Inquirer. 
3 CHARGED NEAR PHILADELPHIA IN 'GHOST GUN' TRAFFICKING SCHEME
Chester County Prison Warden Howard Holland would not answer questions as to how Cavalcante was able to escape the maximum-security facility.
Instead, Holland said as soon as prison officials realized the suspect had escaped, they did an immediate search of the area, sounded all the audible alerts and locked down the prison.
Cavalcante was recently convicted in the first-degree murder of Brandao. During the murder, Brandao's 7-year-old daughter and 3-year-old son were present.
After the murder, Cavalcante fled to Virginia, where he was later apprehended by Virginia State Police.
Last week, he was sentenced to life in prison.
"We're doing everything in our power to ensure we bring this individual to justice," Pennsylvania State Police Captain Robert Bailey said Thursday.
CLICK HERE TO GET THE FOX NEWS APP
Ryan added that the victim's family had been notified about Cavalcante's escape.


Source Link