Police stumbled upon a sizable weapons cache this weekend after responding to a reported shooting in downtown LA this weekend.
Neighbors contacted the LAPD just before 1 a.m. on Saturday after hearing gunfire in an apartment build at the intersection of West Olympic Boulevard and South Olive Street, per Fox 11. 
Before getting into the apartment, per the LAPD, officers heard 15 to 20 more shots fired. Police evacuated the building before investigating the unit, per reporting by ABC 7.
FLORIDA ROOFER OFFERS CUSTOMERS AR-15, TURKEY WITH THANKSGIVING PURCHASE
Roy Allen Henson, 39, was taken into custody without incident – without any weapons on him – and charged with discharging a firearm and gross negligence. 
SUPREME COURT AGREES TO HEAR CHALLENGES TO BUMP STOCK BAN, NEW YORK'S FINANCIAL 'BLACKLISTING' OF NRA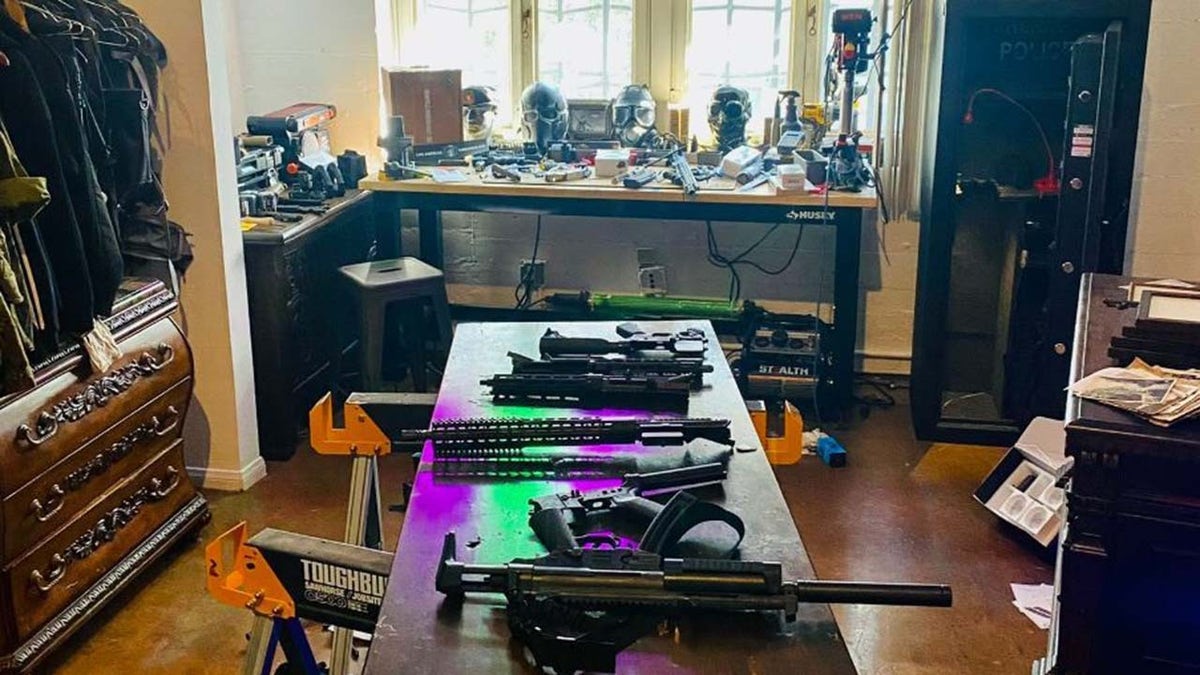 He bailed out of jail for $35,000 on Sunday, police said. Per the LAPD, there was no indication that the man was planning an attack with the weaponry.
GUN PURCHASES BY JEWISH AMERICANS SURGING SINCE OCT. 7 HAMAS TERROR ATTACK, SAYS STORE OWNER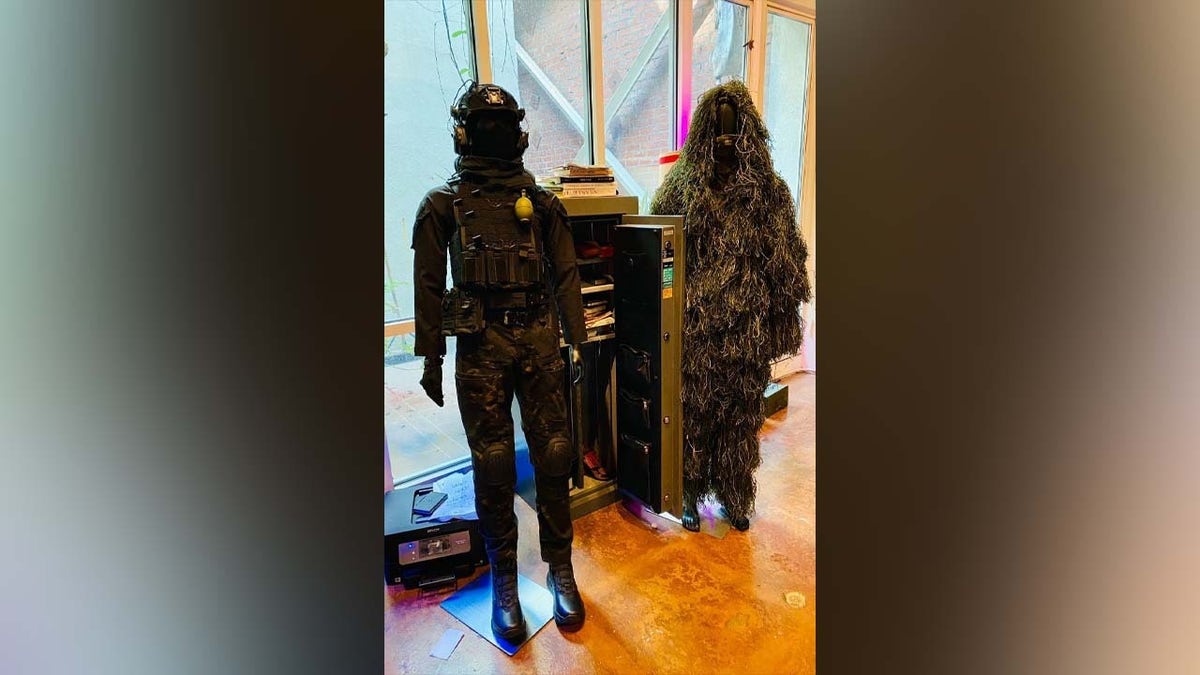 A trove of weaponry and tactical equipment, including manufactured "ghost guns" and parts, a ghillie suit, and tactical armor were recovered from the apartment. 
CLICK HERE TO GET THE FOX NEWS APP
A bomb squad was called to the location, police said, to check a grenade that turned out to be a replica.
Los Angeles Police Department did not immediately respond to a request for comment.


Source Link