Mohamed Al Fayed and "cash for questions" probably did more to bring about the downfall of John Major's government than any of the other political scandals of the 1990s.
It was Al Fayed's bribery of Tory MPs Neil Hamilton and Tim Smith – in cash stuffed in brown envelopes – and hospitality at his luxury Ritz Hotel in Paris for cabinet minister Jonathan Aitken that led to the word "sleaze" being associated with the Major government.
It was almost certainly more damaging than the several sex scandals that engulfed Major's government in the '90s, because it involved financial impropriety and corruption and projected an image of dishonesty and Tory MPs on the take.
Hamilton was the Thatcherite MP for Tatton in the Cheshire stockbroker belt – a seat later represented by Tory chancellor George Osborne – and was made a junior minister at the Department of Trade and Industry, responsible for the City and corporate affairs, by Major after his surprise general election victory in 1992.
But two years later, in 1994, it was revealed that he had taken cash for asking parliamentary questions on behalf of Al Fayed, along with Smith, who had been MP for Beaconsfield since defeating Tony Blair in a by-election in 1982.
Both MPs had failed to declare the donations from the Harrods tycoon.
It was to cost them their political careers and rob the Conservatives of one of their safest seats, Tatton, in the Blair landslide victory in 1997.
Al Fayed claimed he paid Hamilton up to £110,000 and also gave him Harrods gift vouchers and a free holiday at his Ritz Hotel in Paris, in return for asking parliamentary questions about Harrods during his battle for control of the store with Lonrho tycoon Tiny Rowland.
Smith – also a junior minister – was said to have received between £18,000 and £25,000, handed over in brown envelopes stuffed with £50 notes.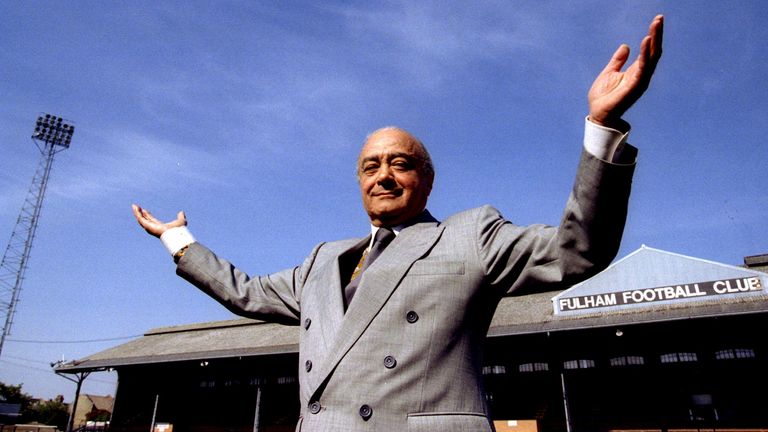 He quit straight away, but Hamilton battled on in a futile bid to clear his name.
Aitken, Major's chief secretary to the Treasury and a former defence procurement minister, was revealed to have stayed without charge at the Ritz in Paris at the same time as Saudi arms dealers.
He sued for libel but was later convicted of perjury and served a jail term.
Read more:
Mohamed Al Fayed dies at the age of 94
Al Fayed's casual relationship with truth
The tycoon that was never far from controversy
Smith stood down from parliament in 1997 but Hamilton attempted to cling on in Tatton, but was comprehensively defeated by the so-called "man in the white suit", anti-sleaze candidate Martin Bell, who was backed by Labour and the Liberal Democrats.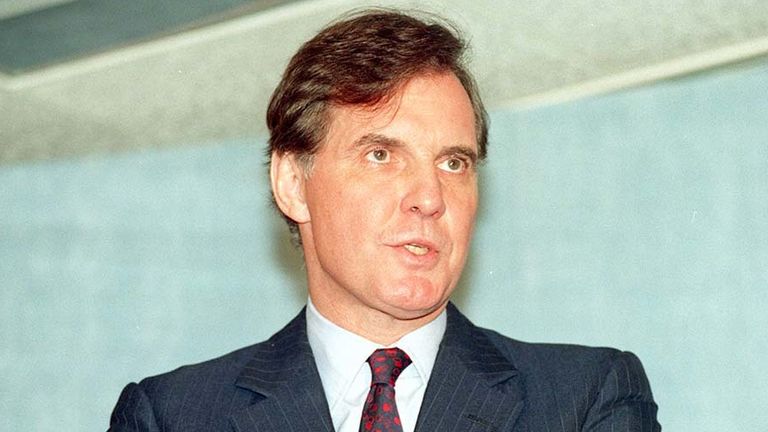 The hugely damaging scandal led Major to set up the Committee for Standards in Public Life, which is still operating, though criticised at times for being toothless.
But despite its critics, the committee remains a lasting legacy of the cash-for-questions scandal and advises prime ministers, civil servants and parliament to this day.
And the committee's best-known former chairman, Sir Alastair Graham, who headed the committee from 2004 to 2007, remains a frequent critic of political scandals such as Boris Johnson's Partygate.
Hamilton, whose notoriety led him and his extrovert wife Christine to become TV celebrities, later defected to Nigel Farage's UKIP.
Aitken, on the other hand, turned to God in prison and is now an Anglican priest.


Source Link