Key events
What we learned: Monday, 11 September
With that, we've made it to the end of another Monday. But rest assured, we'll be back first thing tomorrow morning to bring you all the latest.
Here were the major developments of the day:
Gambling regulator sounds warning on bookies targeting local sport clubs
Victoria's gambling regulator has issued a blunt warning to gambling companies that are offering sponsorship deals to local sporting clubs, which incentivise members to create betting accounts.
The Victorian Gambling Casino Control Commission did not name any clubs or gambling companies but said it was concerned about potential harm to community members and children.
Here's the statement:
The VGCCC is aware that some online wagering providers are entering into sponsorship agreements with sporting clubs to induce their members to create accounts with the provider by linking financial incentives to each member of the club that signs up. Clubs are sometimes given additional incentives based on the spend by their members.
The VGCCC demands wagering service providers cease promoting their products in this manner as they may be in breach of legislation by doing so, in addition to being inconsistent with their social licence to minimise harm.

Sporting clubs need to be mindful of community expectations around incentivising members, and potentially junior members, to gamble. We encourage sporting clubs to refrain from entering into such sponsorship deals which may harm members and may constitute illegal behaviour by the wagering provider.
The gang's obligatory snap:
And a reminder if you feel like you're drowning in information, and you don't know where to go, there are so many resources on our website, including fact checking from blog queen Amy Remeikis.
'Respectful' conversations will provide the right result, Pearson says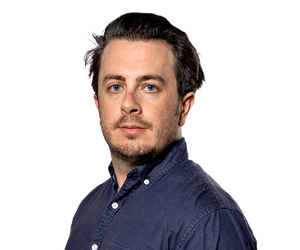 Josh Butler
Cape York Indigenous leader Noel Pearson says "the onus is on the yes campaign" to answer questions about the voice and have "respectful" conversations to convert undecided voters and opponents.
Speaking in Tasmania, a state expected to vote yes, Pearson said yes supporters needed to talk to people about the details of the referendum change.
Our constitution is a conservative instrument that requires a majority of voters in a majority of states, and Tasmania is very crucial to that majority of states. I want to say that we have another five weeks to go and the onus is on the yes campaign to speak with Australians about the concerns and questions.

They have to treat them respectfully, their concerns should be answered properly and we need to make that our business over the next five weeks … We can debate about a whole lot of extraneous things and a lot of commentary. But the most important discussion we've got to have over the next five weeks is the actual words of the provision.

I have a belief that if we want to have respectful conversations with ordinary Australians. Take them through the provision, talk about it, we will get the right result.
Former Liberal premier of the state, Peter Gutwein, said the voice's effect on non-Indigenous Australians would "not change their way of life one iota".
"But for Indigenous Australians, it may have a profound effect," he said, alongside Pearson.
I could not be more happy, more determined to do my bit, to have conversations with my fellow Tasmanians to explain to them what this constitutional amendment is about, and importantly, what it's not about, and importantly to ensure that they understand that when they get to voting day in October, that it's clear in their mind that this could make a real difference to the way that Aboriginals in this country live their lives. A real difference for the better.
A little history lesson on the historic nature of this referendum.
Our last referendum, which voted on whether to become a republic, was held in 1999 and defeated.
It had two parts – whether Australia should change the constitution to become a republic, with the Queen and governor general replaced by a president, and whether the constitution have a preamble inserted that included Indigenous recognition as the nation's first people.
The only state or territory that had a majority which voted for the proposal was the ACT.
Yet this was almost a quarter of a century ago, meaning anyone aged under 41 hasn't voted in a referendum in their lifetime.
And, with just over 40% of the population aged between 15 and 44, there will be a lot of people hitting the polls for the first time.
The Australian Electoral Commission (AEC) has also confirmed the final key dates for the upcoming referendum.
In a statement, it said governor general David Hurley this afternoon issued the writ for the 2023 referendum to the Australian Electoral Commissioner.
​The issue of writ formally sets the referendum in motion, now confirming the below dates in the referendum timeline:

Issue of writ: Monday 11 September
Postal vote applications open: 6pm Monday 11 September
Enrolment deadline: 8pm Monday 18 September
So if you haven't enrolled, you have just one week left to do so.
Referendum writs issued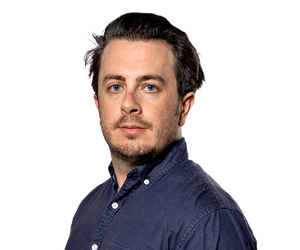 Josh Butler
The writs for the referendum have been issued, officially kickstarting some time-sensitive processes leading up to the vote. It means voters now have seven days to enrol or update their details on the electoral roll, in order to be able to vote.
The government says postal vote applications will open at 6pm tonight (Monday). Enrolment closes at 8pm, Monday 18 September. Remote voting in far-flung locations will begin 25 September, and early voting centres open on 2 and 3 October, depending on the state you're in.
Postal vote applications close on 11 October, before referendum day on 14 October.
"The Albanese government is committed to ensuring all eligible Australians can exercise their fundamental right to vote," said special minister of state, Don Farrell.
The government says the national enrolment is estimated at 97.5%, which they believe is the highest participation of any federal vote in history. The estimated Indigenous enrolment is 94.1%, and enrolment for young people (18-24 years) is above 90%.
Farrell:
Enrolment has skyrocketed ahead of the 2023 referendum, thanks to the changes the Albanese government has made to make it easier to enrol to vote, or update your details, using your Medicare card or your citizenship certificate.

The numbers don't lie. Younger Australians are ready to have a say. New Australians are ready to have a say. Our First Australians are ready to have a say.

If you aren't enrolled or need to update your details, I urge you to do it now so you can be part of a historical, unifying moment by saying 'Yes'.
Central Coast boy dies after crash
A 14-year-old boy has died after crashing a car on the Central Coast this weekend, NSW police have confirmed.
Just after 3am on early Monday morning, emergency services were called to a road at Norah Head following reports a sedan had crashed into parked cars.
On arrival, the boy was found dead in the car, with another boy, aged 15, injured on the roadway nearby.
The injured teen was taken to hospital in a serious but stable condition.
A crime scene has been established, police said, with investigations into the crush under way.
Tyrrell an 'unenthusiastic yes' on the voice referendum
Senator Tammy Tyrrell of the Jacqui Lambie network has declared she is an "unenthusiastic yes" for the referendum on a voice to parliament, while criticising key components of the campaign.
Appearing on ABC's Afternoon Briefing, Tyrrell said the way the campaign was being addressed as a whole hadn't been "very successful" but believed "something is better than nothing".
I don't believe that the opposition has been helpful to the community and that is probably why this isn't going to succeed this time around because you have all these people that are so confused and torn.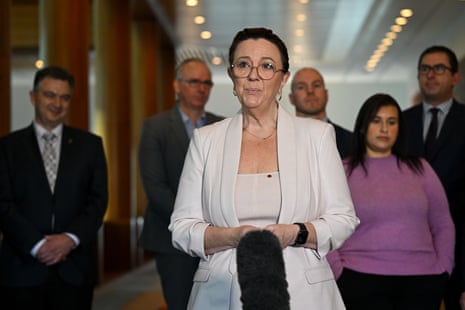 She added "every poll worth its salt" could be rigged, as surveys were "very, very targeted" but conceded there would be a "residual sense of ill will" if the referendum did lose.
I think there will be. Like I said, I'm just sad that we couldn't actually be grownups and good politicians and come to some agreements so that everybody can have a fair and reasonable vote on the 14 October and have something we can be proud of into the future.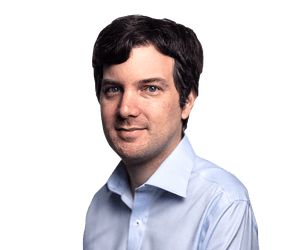 Daniel Hurst
The parliamentary joint committee on intelligence and security will soon release a review of the nation's foreign influence transparency scheme (FITS).
But first it has published a short report looking at one aspect of the scheme – newly introduced rules that allow some information to be shared between government departments.
The committee chair, Peter Khalil, told the lower house the committee believed the rules were "reasonable and justified".
These rules allow the attorney general's department to share information with the foreign affairs department, which is responsible for separate "foreign veto laws" that allow some international agreements to be overturned (such as the Victorian state government's Belt and Road deal with China).
Khalil said:
The Committee agrees that streamlining interoperability between the FITS and the Foreign Arrangements Scheme is a legitimate and reasonable purpose for sharing FITS information with the Minister and Department of Foreign Affairs.

At the same time, in discussing the Rules with the relevant government departments, the Committee noted that there is no provision under the Foreign Relations Act to allow information sharing in the other direction.

In approving the Amendment Rules, the Committee encourages the Attorney-General, the Minister for Foreign Affairs, and their respective departments, to make every effort to ensure that both schemes operate as seamlessly as possible, including removing duplication and minimising the compliance burden on those who may interact with both Schemes.
Haines says the prime minister has "only half listened" to her on addressing the housing crisis hitting regional and remote parts of Australia.
She says prior to introducing her legislation on housing today, she went to Anthony Albanese and will also consult the housing minister to negotiate on a solution.
Jennett:
What did they say when you did seek to persuade them?
Haines:
While the prime minister made an announcement about supporting infrastructure … it was a blind spot on the regions, so he listened to me but only half listened.

He understood the infrastructure piece but we need to get the guarantee that 30% will flow into those regional, remote and rural towns.
Independent MP Helen Haines is appearing on ABC Afternoon Briefings now, following the "delightfully spot-on" timing of her tabling of a housing bill.
The bill seeks to reserve a share of housing funding for regional and remote parts of Australia.
Haines says she supported the Housing Australia Future Fund (Haff) when it came through the house but did so after seeking amendments to guarantee 30% of Australians outside metropolitan areas to have money flow on to them.
As we know, there's been a bit about on housing this afternoon.
Haines:
There has been a net migration out of the cities that has pushed-up housing prices and has meant that we have almost no rental availability. It also means that we have run out of sewerage in some places, that we have not got the connectivity to essential services that we need even to put a shovel in the ground and start to build houses we need.
A big thankyou to Amy Remeikis for keeping us on top of today's developments. Let's roll on to close!
Caitlin Cassidy will take you through the evening, but make sure you check back on the blog and the site for the ongoing updates.
I'll be back very early tomorrow morning for the Tuesday sitting day (party room meeting day!) so I hope to see you then.
Until then, take care of you.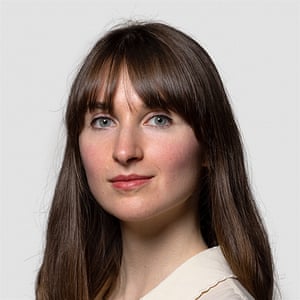 Natasha May
Potentially avoidable deaths and hospitalisations occur at rates which are between two to three times higher in remote and very remote areas compared with major cities, according to data released today by the Australian Institute of Health and Welfare.
The National Rural Health Alliance says the data shows there is a strong correlation between the reduced access to primary healthcare in rural Australia and high rates of potentially preventable hospitalisations.
The alliance says increased investment in rural health care is needed. Their own research released in June this year quantified the rural health deficit at $6.55bn annually.
Chief executive Susi Tegen said:
That equates to approximately $850 per person per annum in the context of a population of more than 7 million people living in rural Australia.

There is clear evidence that per-person spending on healthcare is not equitable, and that this inequity is contributing to poorer health outcomes experienced in rural areas."




Source Link