Sony has updated its list of PlayStation 5 and PS4 games leaving PS Plus soon.

These titles include the recently arrived Descenders and the cute looking co-op game KeyWe (pictured above).

Here's the full list of the PlayStation Plus games leaving the service soon, as found in the console's Last Chance To Play section:
Descenders (PS4)
Party Hard (PS4)
9 Monkeys of Shaolin (PS4)
Ash of Gods: Redemption (PS4)
Fire Pro Wrestling World (PS4)
Black Mirror (PS4)
Wytchwood (PS5, PS4)
John Wick Hex (PS4)
KeyWe (PS5, PS4)
No Straight Roads (PS4)
Defense Grid 2 (PS4)
Joe Dever's Lone Wolf (PS4)
Agents of Mayhem (PS4)
Gods Will Fall (PS4)
Red Faction (PS4)
Red Faction II (PS4)
Redeemer: Enhanced Edition (PS4)

Anything there take your fancy? I have downloaded KeyWe on Ed's recommendation, and may nab John Wick Hex purely because it is John Wick.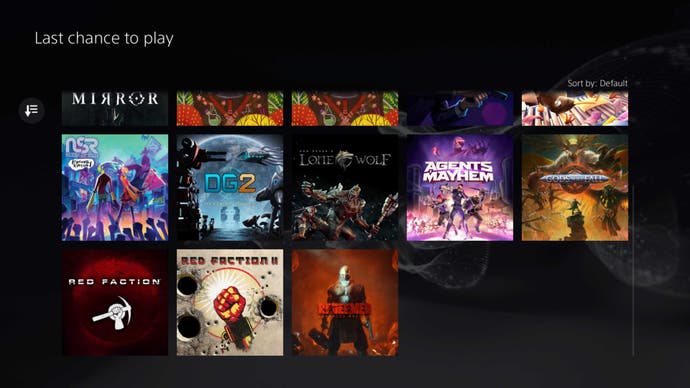 But while we will be saying a fond farewell to these games in the near future, yesterday saw the arrival of 23 games across the various PlayStation Plus tiers. These include the rebooted Tomb Raider Survivor trilogy, the very good Ratchet and Clank: Rift Apart, and Humanity.
Our Donlan recently reviewed Humanity, and awarded it four out of five stars.
"Humanity's carefully crafted challenges are often delight itself," he wrote. "The levels look like playground sculptures made from the kind of dark glossy stones Los Angeles banks are so fond of. The dog, and the crowds, are all delightfully comic or astonishingly horrific based on what's happening to them. It's a fascinating world to be in."




Source Link